What is the importance a society attributes to the way animals are being treated?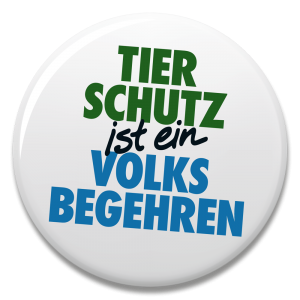 What does a modern human-animal relationship look like and should animals be treated better in our society? Nine out of ten [1] respondents say yes! In order to give emphasis to this "desire of the people"[2], a broad-based movement has now been formed, which will carry out a petition for a referendum on animal welfare improvements in Austria over the next two years.
SHIFTING VALUES welcomes this important initiative to better protect animals, in particular those used in agriculture, and we are pleased to support the movement and its initiator Sebastian Bohrn Mena with our expertise. We consider their approach of trying to find solutions shoulder to shoulder with Austrian farmers to be particularly worthy of support. It is very important to not only bring about necessary legal improvements for animal welfare, but to also create the framework that enables consumers and producers to establish long-lasting improvements for animal welfare.
We are looking forward to seeing the initiative develop and hope for broad active support across all parts of society.
Get more information at tierschutzvolksbegehren.at.
---
[1] European Commission (2015): Special Eurobarometer 442. Attitudes of Europeans towards Animal Welfare
[2] The German term "Volksbegehren" means both "petition for a referendum" and "desire of the people".