Nicolas Entrup
Founder, CEO, head of campaigns
Nicolas Entrup has been working in the international field of animal welfare, species conservation and environmental protection for more than 25 years.
Alongside years of experience in designing, coordinating, strategic planning and carrying out regional, national and international campaigns, Nicolas Entrup is also continuously active as a consultant and campaigner at international and regional species conservation and environmental agreements. His wealth of experience is also the result of taking part in more than 30 conferences of parties, as well as in scientific councils and advisory bodies.
After 12 years as the CEO of the German branch of WDCS, then the largest international NPO working exclusively for cetacean conservation, Nicolas Entrup founded the international campaigns agency SHIFTING VALUES in 2011 in order to commit himself even more intensively and on an ever broader basis to the crucial issues of environmental protection, animal welfare and species conservation.
His political skills, high-level long-term international contacts and networks, including with media and creative agencies, as well as his passion, determination and experience make Nicolas a successful campaigner, who always has improving the protection of animals, species and the environment in his mind.
In his private life, Nicolas is probably one of the greatest fans of Led Zeppelin, often driving his team crazy over this passion.
Political fora, Nicolas Entrup has been actively working in, include:
Agreement on the Conservation of Cetaceans in the Black Sea and Mediterranean Sea (ACCOBAMS)
Agreement on the Conservation of Small Cetaceans of the Baltic and North Seas (ASCOBANS)
Convention on the Conservation of Migratory Species of Wild Animals (CMS)
International Whaling Commission (IWC)
Convention on Biological Diversity (CBD)
Convention on International Trade in Endangered Species of Wild Fauna and Flora (CITES)
Gabriele Kargel
Office Management
After nearly 30 years of experience working for international private sector companies, as a graduate of economic and social sciences, focused on IT, Gabriele Kargel is an integral part of the SHIFTING VALUES team. She is the moving spirit of the agency and in charge of all aspects of office management.
Inspiration for your work:
Being part of a team working for a shift in values in animal welfare, species conservation and environmental protection.
Book you wanna recommend:
"The Big Five for Life" (Was wirklich zählt im Leben) von John Strelecky
Musik: Everything from "QUEEN"
Lisinka Summer
Project manager
A biology graduate with a focus on zoology and a degree as "Interdisciplinary Master of Human Animal Interactions", during her studies Lisinka Summer had already volunteered for animal welfare and animal rights. In April 2017, she started working for Shifting Values as an intern, and since January 2018, has been employed as a project manager, focusing on issues of ethical food production.
Inspiration for your work:
A philosophy book, an exhibition in an art gallery, a journey through a foreign country, or just a talk with a person having a different point of view – I can find inspiration everywhere and usually when I expect it the least.
Book you wanna recommend:
Verwandte im Geiste, Fremde im Recht- Judith Benz-Schwarzburg, Bonobo Handshake- Vanessa Woods, Animal liberation- Peter Singer, Bukowski,
Music: Shakey Graves, Tash Sultana, Alt-J
Interested in sharing a message via this website:
"It may come one day to be recognized, that the number of legs, the villosity of the skin, or the termination of the os sacrum, are reasons equally insufficient for abandoning a sensitive being to the same fate. The question is not, Can they reason? nor, Can they talk? but, Can they suffer?" (Jeremy Bentham)
Colleagues we love to work with – or with other words: who are indispensable in implementing larger projects and campaigns. Freelancers who give us additional motivation:
Margi & Geoff Prideaux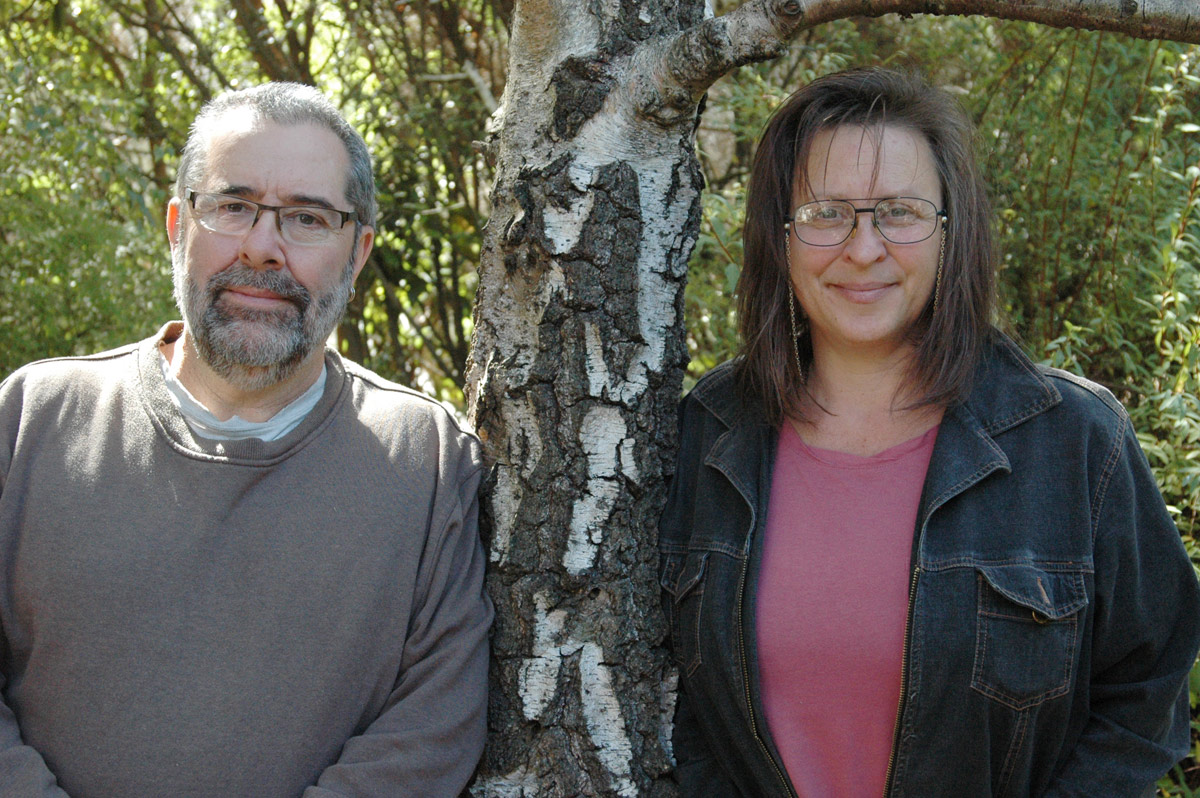 Kangaroo Island – Australia
Geoff and Margi have worked for the conservation section for nearly 30 years on everything from protecting whale calving grounds through to pushing international law. They currently head Wild Migration, an organisation that builds the participation capacity of wildlife scientists, wildlife policy experts, conservation organisations around the world to secure international wildlife conservation. They loving working closely with Shifting Values on underwater noise and wild animal culture. There is no better partner in changing the world.
Inspiration:
There is deep inspiration in refection in people's eyes when they care for something wild. We are propelled forward by the brave struggle of traditional communities to protect their lands and the wildlife that share these places.
Book you wanna recommend:
The End of Protest: A New Playbook for Revolution, by Micah White
Message:
"When we marvel at that blue marble in all its delicacy and frailty, and resolve to save the planet, we cast ourselves in a very specific role. That role is of a parent, the parent of the earth. But the opposite is the case. It is we humans who are fragile and vulnerable and the earth that is hearty and powerful, and holds us in its hands. In pragmatic terms, our challenge is less to save the earth from ourselves and more to save ourselves from an earth that, if pushed too far, has ample power to rock, burn, and shake us off completely. That knowledge should inform all we do—especially" ― Naomi Klein, This Changes Everything: Capitalism vs. The Climate"
– Naomi Klein, This Changes Everything: Capitalism vs. The Climate
Johannes Müller
Freelancer
During his studies in political science and international relations, Johannes Müller has supportedcampaigns  focused on underwater noise. Currently, he is writing his thesis at the University of St. Andrews and keeps active in ocean conservation, in particular relating to underwater noise and plastic pollution.
Inspiration for your work:
The belief that change is possible.
Book you wanna recommend:
The Audacity of Hope, by Barack Obama
Interested in sharing a message via this website:
"You must be the change you want to see in the world."- Gandhi
Karl König
Düsseldorf
Our ideas man, much more than a PR agency.
For many years, Karl König has been the CEO for creation at the HAVAS advertising agency in Düsseldorf. As a self-employed creative, he and his team develop creative concepts for and with SHIFTING VALUES. Karl is also our interface to graphic designers and radio/TV producers.
References:
www.ideenkaufhouse.de
Inspiration for your work:
There's always a lot of things to do. I like to get up in the morning!
Music you wanna recommend:
Beth Hart mit Joe Bonamassa – Can`t let you go
Auch Hammer: Studio Beth Hart mit Whole lotta love.
Biggi Dinter
Munich
Public relations, artist management and entertainment is her foundation. Beginning with the cooperation between rock band ITCHY and Nicolas Entrup on underwater noise, we have become a team. Biggi Dinter will always tell you when you're backing the wrong horse. With more than a feeling for PR, Biggi knows how to do PR without taking out a loan. Passionate, strategic, professional, direct.
Freelancer for SHIFTING VALUES since 2011 in public relations, concepts and campaigns organisation.
www.onelouder-pr.de
Inspiration for your work:
My small daughter. One day, she wants to see a humpback whale in the wild.
Book or music you wanna recommend:
Vincent – von Joey Goebel
Die Schnecke und der Buckelwal – von Julia Donaldson und Axel Scheffler
Throwing Copper – Live