Recommended books which are enriching and inspiring, and connected to SHIFTING VALUES in different ways.
The Beachcomber's Guide to Marine Debris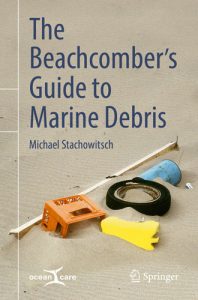 A new book is clearing up. Beaches worldwide. It is a guide to everything you can find on a beach today – which is litter, as "collecting shells is so yesterday". Dr. Michael Stachowitsch, who teaches at the University of Vienna, tackles a serious issue both scientifically profound and with an astounding measure of humour. With about 600 telling photographs, this book has the potential to become iconic. OceanCare supported this book project.
Michael Stachowitsch is a member of the Austrian delegation to the International Whaling Commission, and it's always great to work with this dedicated marine biologist for cetacean conservation.
Michael Stachowitsch: The Beachcomber's Guide to Marine Debris
Springer, 2018. ISBN 978-3-319-90727-7
Also available as eBook: www.springer.com/us/book/9783319907277
Encyclopedia of Whales, Dolphins and Porpoises.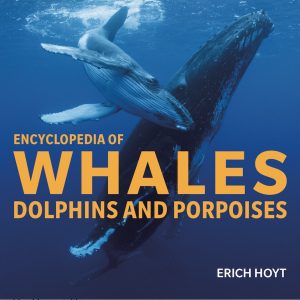 This book is a journey. From its first sentence, world-known whale expert Erich Hoyt grabs you and takes you into the world of whales and dolphins. Beauty, fascination, amazement, awe and insights about new findings, supported by extraordinary images, make this book an outstanding contribution to why it is our call to protect these around 90 species of marine and riverine mammals. Hoyt is inspiring people around the world, whether kids, students, politicians or scientists, to turn scientific findings into action. Reading this book can make you an ambassador for whales and dolphins. To Nicolas Entrup and SHIFTING VALUES, Erich Hoyt has been an invaluable partner in cetacean conservation for many years.
Erich Hoyt: Encyclopedia of Whales, Dolphins and Porpoises
Firefly Books, 2017. ISBN 978-1-77085-941-8
Birdsong after the Storm: Averting the Tragedy of Global Wildlife Loss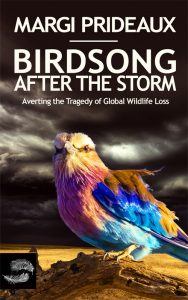 There is a storm brewing. Humans may survive the turmoil and onslaught of climate change and political upheaval, but the world they create will be brittle and harsh. In choosing between the market, people, and wildlife, we are casting a future where a tiger's footprints will not be seen in snowdrifts, and the deep, pungent smell of elephant musth won't carry on the wind. Birdsong After the Storm is a poignant essay—we need not march into a tragic future where wildness disappears. Tapping local community wisdom, we can design promising potential. We can choose to hear birdsong after the storm.
Nicolas Entrup has been closely and successfully working together with Margi Prideaux, who is among the most experienced experts in the field of multilateral environmental agreements and international environmental policy, for more than two decades.
Margi Prideaux: Birdsong after the Storm
Stormbird Press, 2018. ISBN 978-1-925856-08-8
Also available as eBook: https://stormbirdpress.com/book/birdsong-after-the-storm/
Tales from the River: An Anthology of River Literature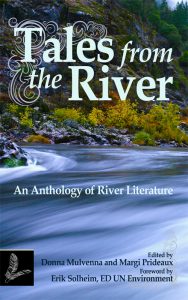 At a time when wild rivers are imperilled, Tales from the River presents a timely collection of river literature from twenty-one authors exploring our vital relationship with rivers and how they shape our lives. Featuring original writing by award winning authors, and exciting new voices in eco-literature, each writer draws on their wisdom, compassion, and ecological consciousness to create a range of dramatic and timely stories. The book asks: How do we stop the terrible decline of our wild rivers?
Donna Mulvenna und Margi Prideaux: Tales from the River
Stormbird Press, 2018. ISBN 978-1-925856-02-6
Also available as eBook: https://stormbirdpress.com/book/tales-of-the-river-an-anthology-of-river-literature/