Scientific evidence. Reports. Debates. Talks.
Weather extremes, such as flooding, draught, fires. Climate crisis is real. Global warming is real.
But it still reaches a totally new – emotional – dimension when someone close to you has to leave their home and remain in uncertainty, not knowing whether they will ever see their house and property again, which they had been working so hard for.
I have no idea where you live or are located when you read these lines. Maybe you are having a glass of wine next to you, sitting in a bar and reading it on your mobile device in the northern hemisphere, like I am while I write this text. Being aware of the impacts and risks of climate change and campaigning myself against hydrocarbon exploration at sea, I am closely following the political debates and processes that (are trying to) address the climate crisis. In September, upon invitation from the government of Belgium, I had the privilege to represent the international NGO OceanCare at the UN Climate Action Summit in New York, where I had a presentation on protecting our oceans as climate action. In December, I returned from my last conference attendance in 2019, the conference of the Parties to the Barcelona Convention debating the Action Plan to protect the Mediterranean Sea, a region where the temperature rise is above the global average and precipitation decreases dramatically.
Living in Austria, I witness longer dry periods and more days of extreme heat during summer, and as a passionate skier I get frustrated by warmer winters. Just over the Christmas holiday period, I have been travelling with my family to enjoy some skiing days in the Alps in a region from around 1000 to 2500 meters altitude. I chose the region for its altitude to be on the safer side and have snow kind of "guaranteed". But we weren't that lucky, as during the holidays it kept raining rather than snowing up to around 1700 meters. It simply was far too warm for water to turn into snow in a region where usually snow turns mountains and pastures into a beautiful white landscape. Climate change is real, it impacts at all scales and everywhere, but for some, like me, the impacts are still petty in my own life, not yet threatening my life or my livelihood. In other regions of the world, however, this has been quite different for some time already.
And while I was disgruntled about the rain preventing me from enjoying the beloved and much hoped for fresh powder, thousands of people on the other side of the planet would dance and sing for rain to come. This part of the world, a whole continent, was and sadly still is "on FIRE".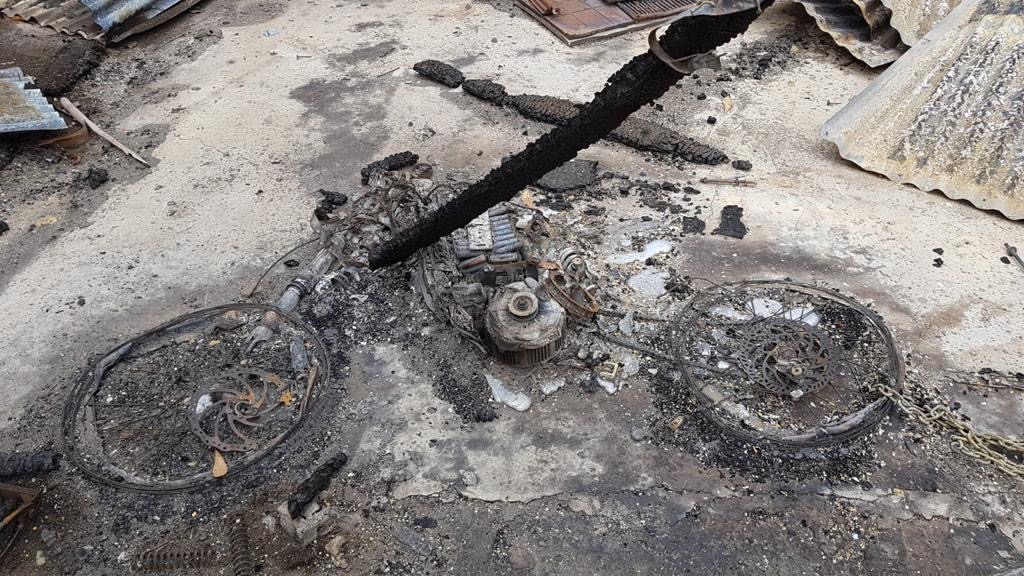 Yes, you will still find people who state that there have always been wildfires in Australia and keep denying that global warming is man-made and actually happening. As climate change, as well as the relation to the extent of the current fires in Australia, is a proven reality and the science is overwhelming, I will not spend more words on an issue which has been so well documented and reported over the previous years, but explore another aspect of the debate: the role of the State.
Many people might – and rightly so – get upset about the(ir) Australian prime minister, Scott Morrison, being on holidays far off in Hawaii while large areas of "his" country are burning and people work hand in hand to help each other while having to leave their homes or witness their homes going up in flames. Realizing that – from a communication and strategic perspective – it might be wiser to interrupt his holidays and return to Australia, PR strategists and professionals are already preparing communication strategies (= "rhetoric phrases") for a Head of State. He is soon going to apologize formally and emotionally, he will visit impacted areas and he will make generous announcements about how "he" and "his government" are going to help.
It didn't take much time for monetary support to be announced. A certain amount of Australian dollars shall be paid to the firemen that volunteered in trying to stop the fires. The PR machinery started rolling, communicating the heroic exertion of volunteers and the commitment from a government to unleash funds in return. But wait – there is something entirely wrong. Yes, any person helping to fight the fires, rescuing people and animals, helping their neighbours to secure their most important belongings, or assisting in keeping rescue and evacuation camps managed and operational is a true hero. People in a collaborative effort acting as a community. Entirely wrong and a total failure is the government's cynical and impertinent denial of man-made climate change, their continued commitment to the coal industry, and not least their attitude towards using public funds as if it would be their own money showing themselves as the "generous donors" towards volunteers.
An elected government acts on behalf of the people of the country. It acts with taxpayer's money – the money from those people who are now fighting the fires as volunteers. It is this public money that pays the salaries of the decision makers. Therefore, the volunteer is paying the decision maker, the prime minister, who is showing himself to be the generous funder. In truth, many governments around the world – this is not specific to Australia – have long lost the understanding of who they are: representatives of the communities. It is their obligation to set up a system that is fully functional and operational in such a crisis. The support, rescue and protection of the people, wildlife and nature impacted is the top and number one priority from a community perspective and should never rely on a "PR-stand type of generosity" from someone who continues to support the coal industry and to deny that global warming is putting the whole planet at risk. Yes, the only argument I accept challenging the claims I make is that these people have been elected by majority votes.
The failure of governments at the Climate Conference in December in Madrid to not progress in addressing the global climate crisis has clearly shown that many heads of state fully eroded and eliminated their own justification to be called a representative of the country's people, a head of State, but blindly serving the interest of the fossil fuel industry. How can they continue to ignore a global crisis? Where is the reaction of the international community and governments in support of the people in Australia, committing themselves to climate action, as the continued high levels of CO2 emission are contributing to such tragedies in Australia and many other regions around the globe? Is it another blunt strategy from the climate change deniers to not make this link and therefore downplay these fires as being a natural phenomenon?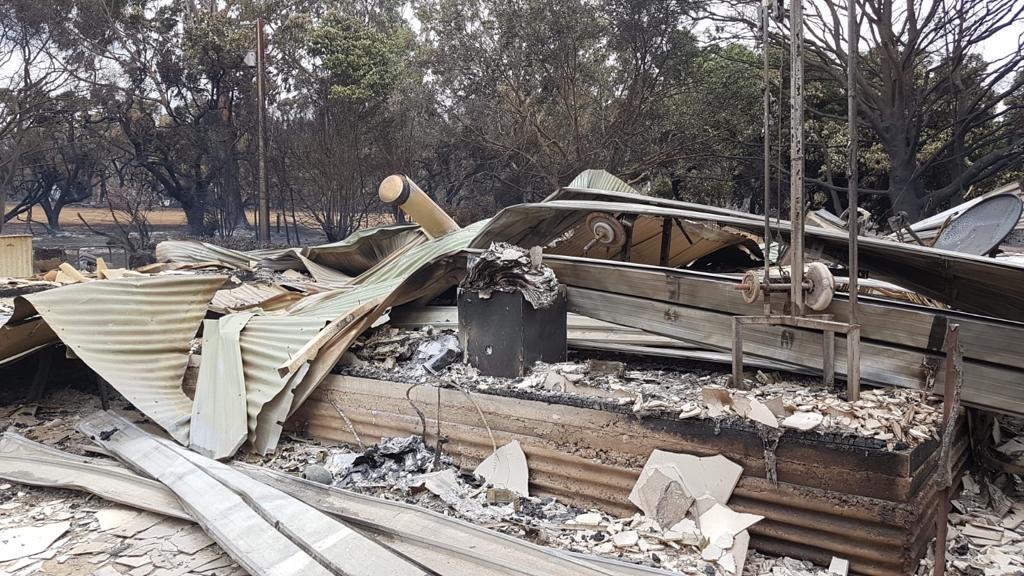 It is Friday, the 3rd of January 2020. I come back home from having a beer. I look at my mobile phone and see that I got a message from my dear friend, Margi Prideaux, who I first met around 20 years ago at a conference where we both worked with many other activists to protect whales. Since then, we have been working together on conservation and species protection efforts around the world and a friendship evolved with her and her husband, Geoff. I once had the opportunity to visit them at their farm on Kangaroo Island, a beautiful place in South Australia. I recall a Koala appearing quite relaxed and lazy on one of the trees in their backyard.
I am nervous about opening the message, as I know that for more than 10 days, Geoff, who volunteers as a firefighter, and Margi are staying in a makeshift place. They had to leave their farm which is located in the dry fire zone, having to leave everything behind them.
I open the message and read the first sentence of Margi's note: "We've just heard we've lost the house."
Nicolas Entrup
4th of January 2020
ALERT to those who want to help out Margi and Geoff Prideaux to cope with this tragic situation and support them in an emergency transition stage, please get in contact: n.entrup@shiftingvalues.com